Meet the Photographer
Hi, I'm Giselle Brosnahan
I'm a professional portrait photographer based in Tauranga, New Zealand. I'm passionate about photographing people, businesses and families. I love to create striking portraits that will stand the test of time and which you will be proud to share.
You might think that you're not photogenic or that you hate having your photo taken but I help people create their best images and will be there to guide you through.
My work has won several Portrait Masters awards, has been published in magazines and exhibited in museums in London.
I'd love to chat about you and the photographs you would like so please drop me a line.
Giselle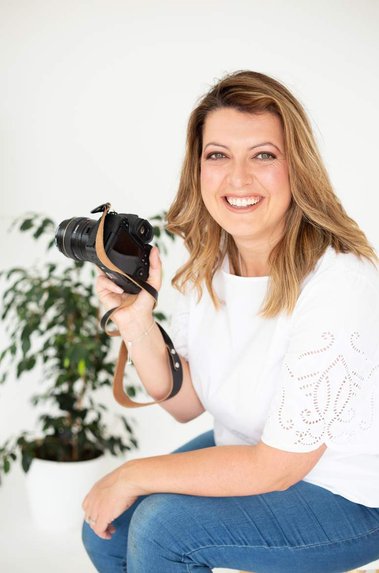 Recent Awards
Newborn Portrait, Contemporary Portrait, Teen Portrait and Family & Group Portrait
Q&A
1) 'What can I do if I'm not photogenic?'

Great, that means you've not seen many photographs of yourself looking amazing. Let me help you change that. It's my job to create beautiful images which you will be proud to share.
2) 'I don't like having my photograph taken, can you help me?'
If you've seen a bad photo of yourself, or multiple bad photos, you may start to think you're not photogenic or shy away from the camera. It is not your job to know how to pose or stand, it's my job to guide you into the most flattering of positions and find your best side … and to have some fun along the way.
3) 'Should I lose weight before booking a photoshoot?'
There's no need for a crash diet, let me show you how I can use lights, angles and posing to make you look your best.
4) 'Can I just buy the digital images?'
Yes of course! Please note, digital images are easy to share but they may become difficult to retrieve over time and as technology changes. They also may get corrupted or damaged. Professional archival prints can last forever, and are easy to pass on, so I'd encourage you to cover all bases and have both.
5) 'Why do I need photographs of myself?'
When you have images which you're proud to share it is amazing how often you will use them – it could be for your walls at home, to share with friends and family, for social media, CV, job applications, emails, marketing, dating sites, school profile, etc. The list is endless and you may be surprised how frequently you end up using a good photograph of yourself. Also remember, they're for you now but for your family in the future.
6) 'Why are some photographers cheaper than others?'
Like with anything from restaurants to services, you'll find a range of options, experience and price levels. Some new photographers will start with very low pricing to help build their portfolio but it may not result in the images you love. Professional photography equipment and training is often very expensive and that is factored into the price of photography sessions.
7) 'I can't afford it right now, are there any other options available?'
Professional photography is an investment. I can work with clients on different budgets and I take credit cards to help with payment options.
Follow Along @gisellebphotos on Instagram
Subscribe to the Newsletter Sign up to be the first to hear about offers, exclusive events and updates.
Giselle B Photography
Tauranga, New Zealand
T: 021 277 0984
E: giselle@giselleb.com
Navigation
Working Hours
Mon-Fri: 9am-5pm
Sat: By Appointment Only
Sun: Closed
Covering Areas
Mount Maunganui, Papamoa, Bethlehem, Omokoroa, Whakamarama, Te Puna, Oropi, Pyes Pa, Welcome Bay, Ohauiti, Otumoetai, Tauriko, Pahoia and beyond.